This guide will teach you how to play Counter-strike: Global Offensive on ZBD Infuse and earn free Bitcoin while you're at it.
1. Steam
Download and install Steam. Create a Steam account if you don't already have one.
2. Counter-Strike: Global Offensive
Download and install CS:GO for FREE via the Steam Store.
3. ZEBEDEE app
The ZEBEDEE app is your gateway into the world of Bitcoin gaming. It lets you hold Bitcoin and easily send it to and from games (in sats).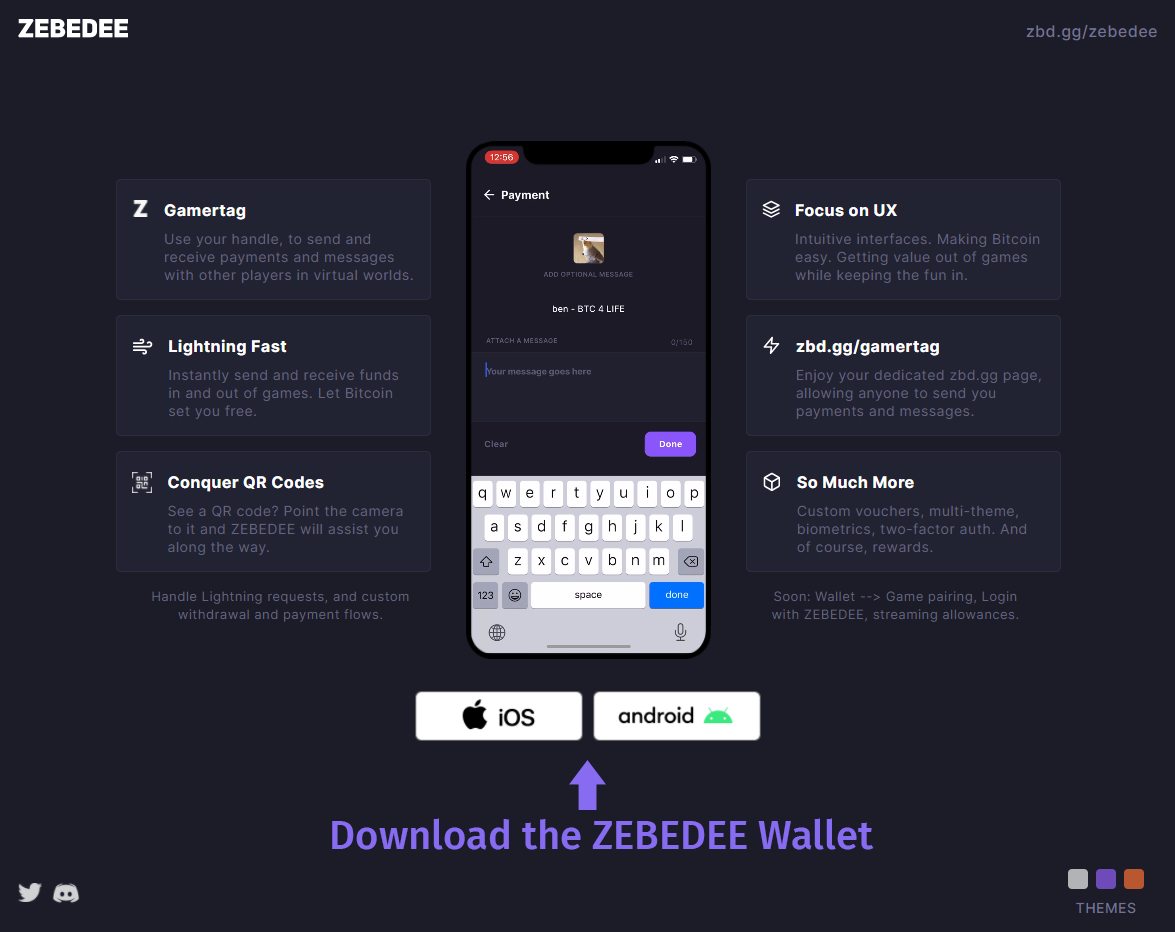 4. ZBD Infuse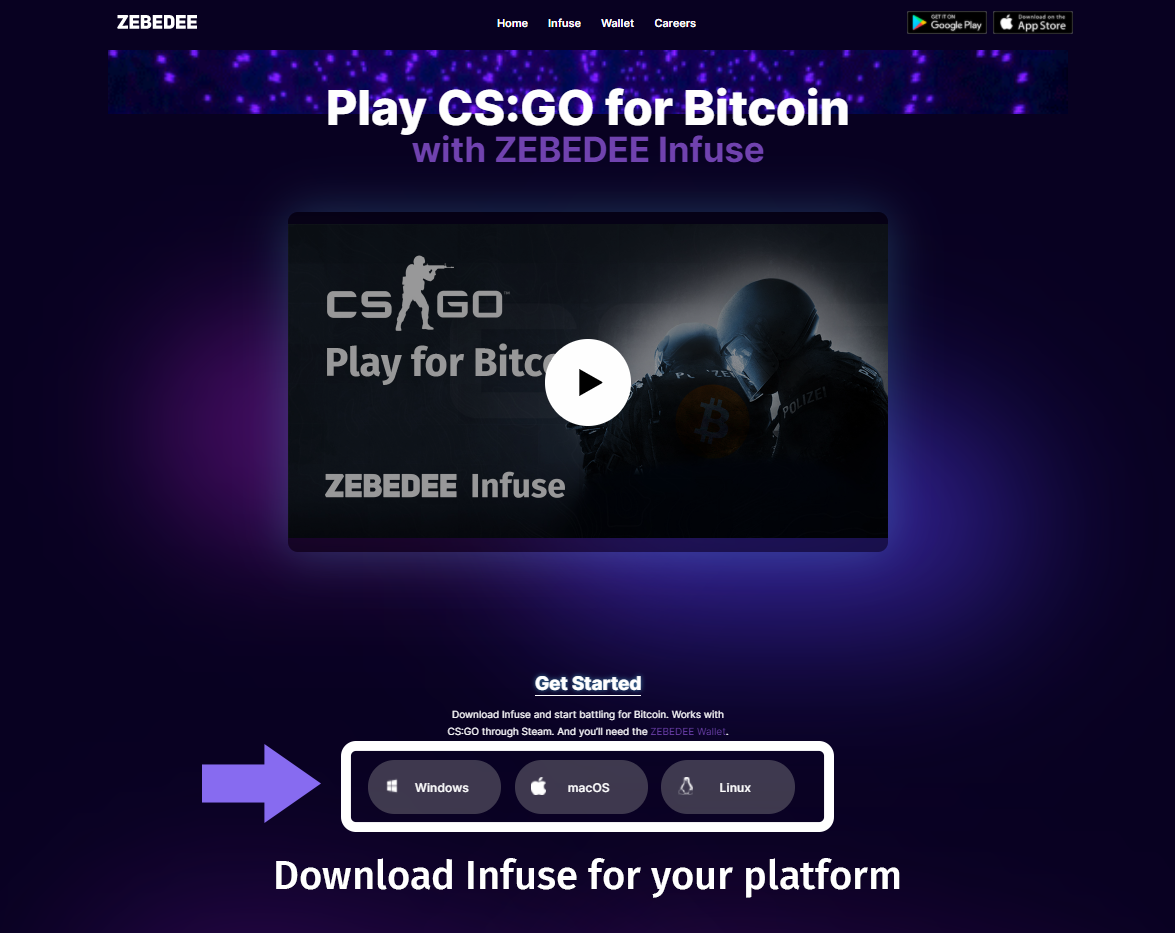 Log in with Steam on ZBD Infuse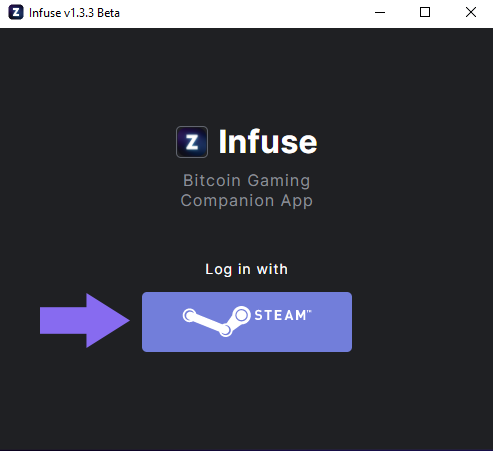 Enter your Steam username and password to connect it to Infuse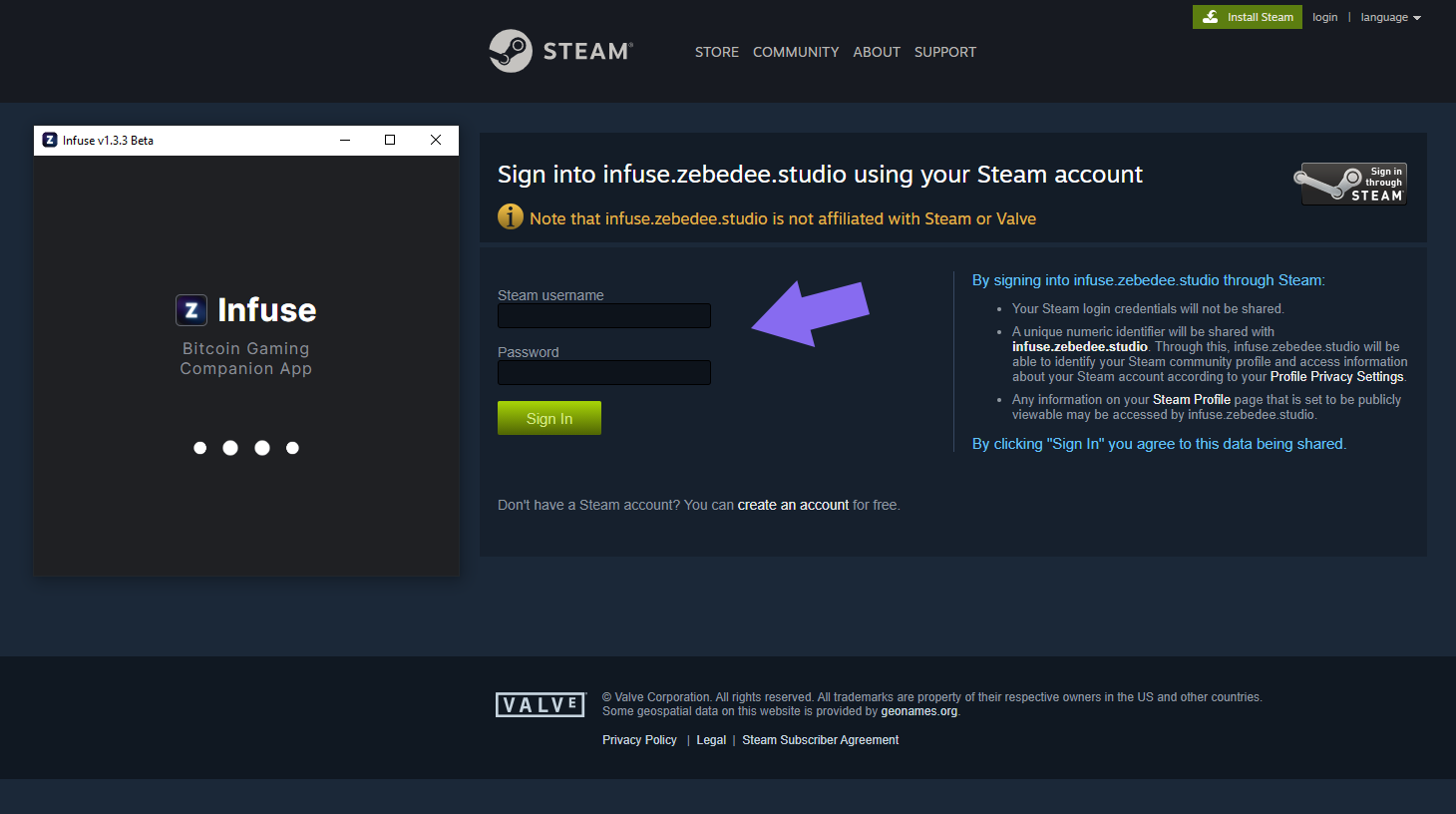 You should see this window: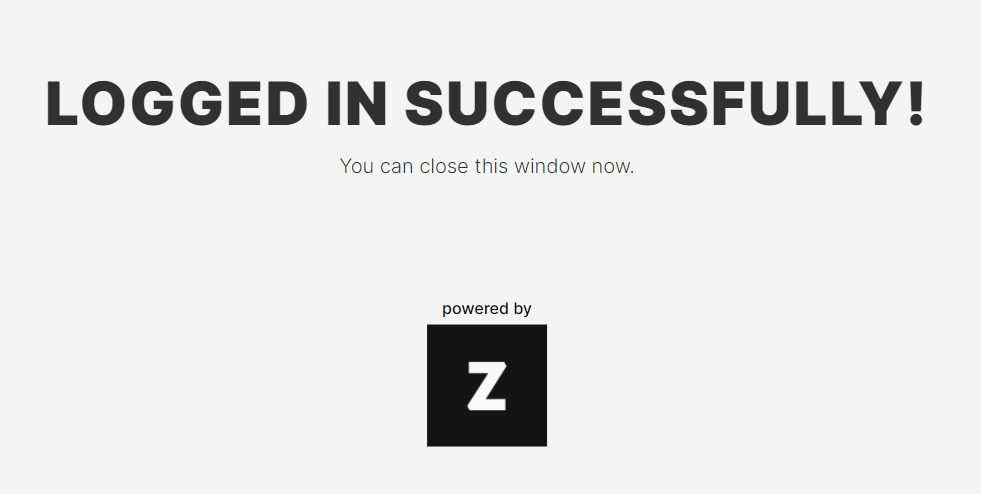 Choose the CS:GO icon in Infuse.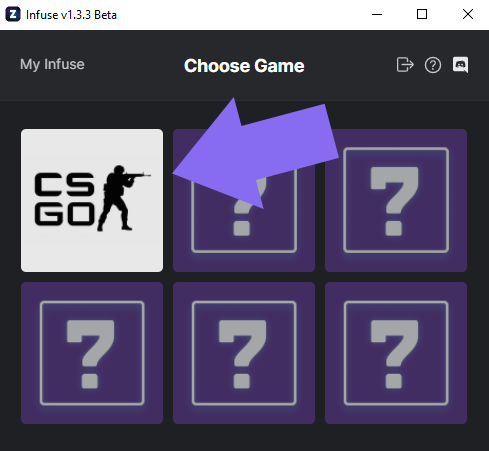 Choose a server to play on. You can choose any "READY" server, but keep in mind that they have different entry fees and are based in different locations.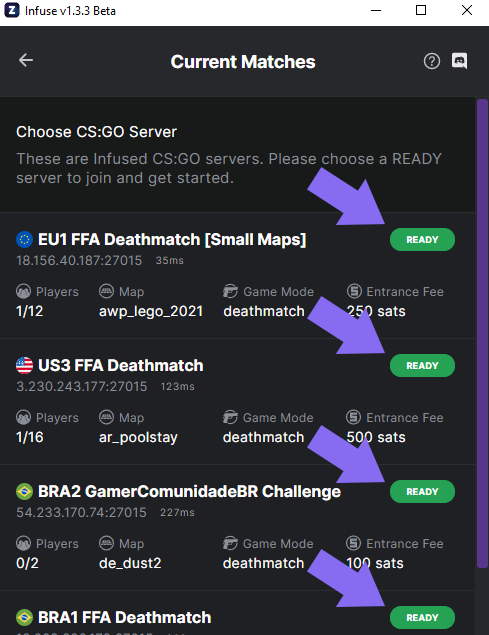 Infuse comes pre-loaded with 500 sats so you'll be able to start playing immediately and get a chance to earn some sats which you can use to pay the server entry fees in the future.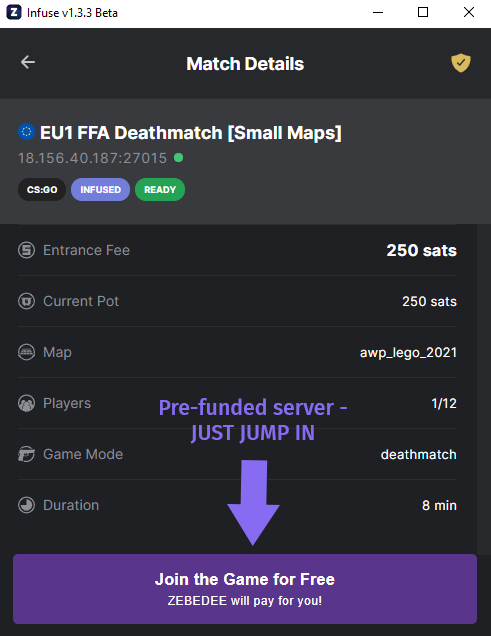 Simply press "Click to join" and CS:GO will start up automatically.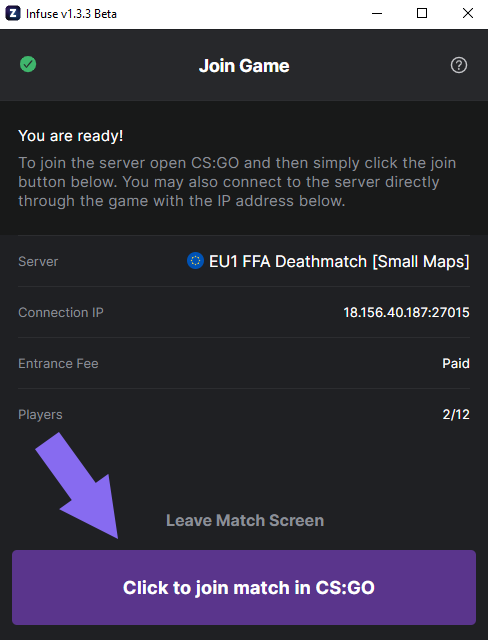 If you have to pay the entry fee, click "Pay QR to Enter Game".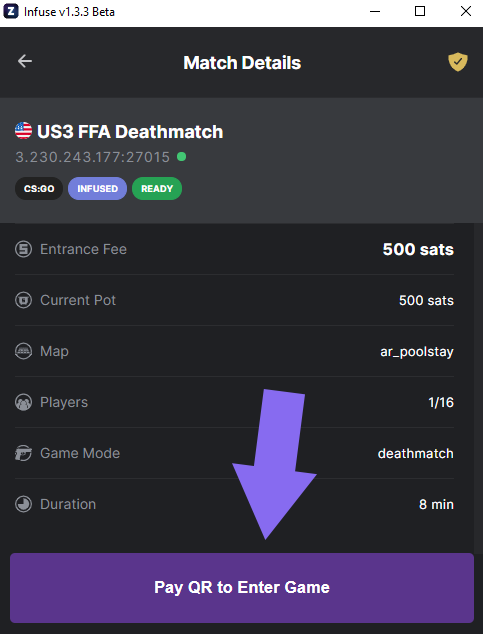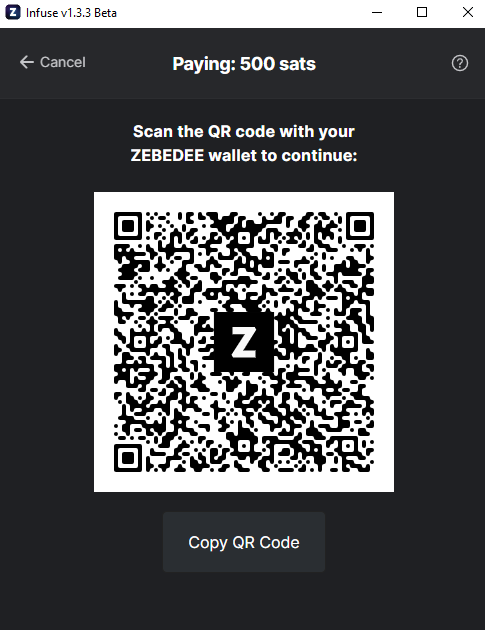 Open the ZEBEDEE app on your phone and press the SCAN button.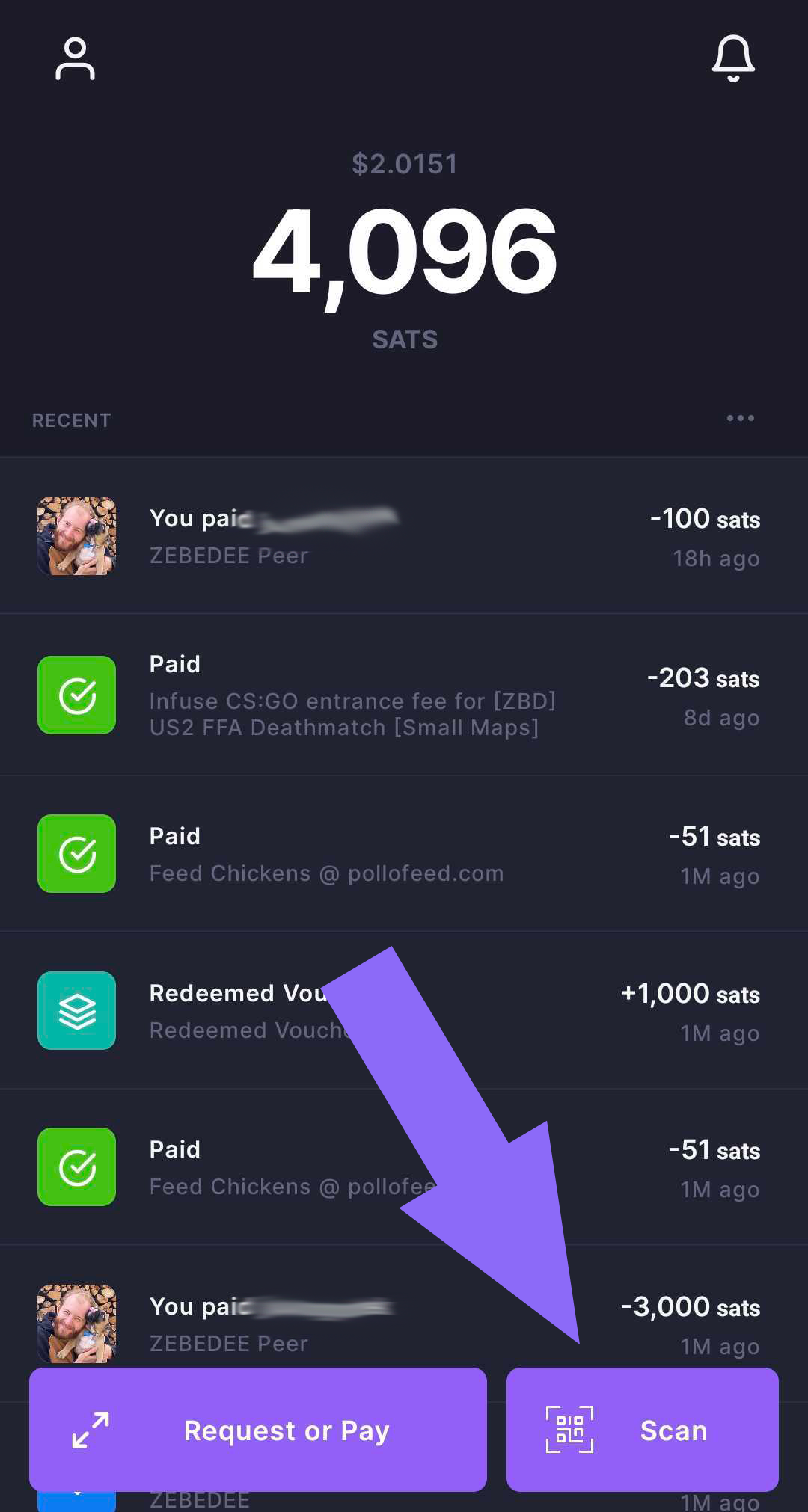 Aim your phone at the QR code on the screen.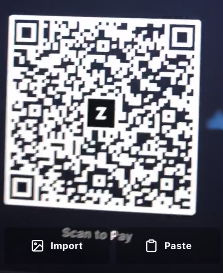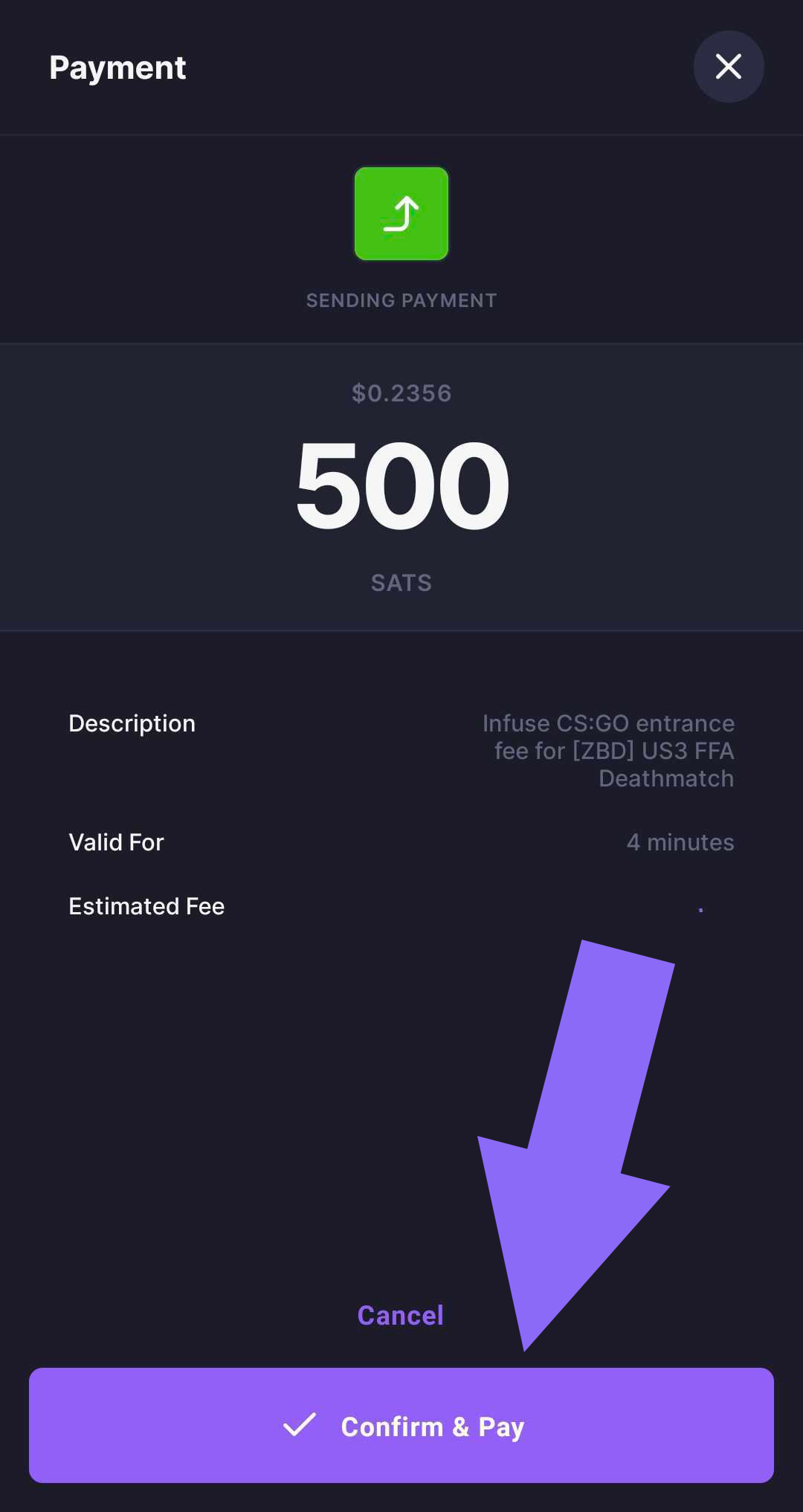 Once you've paid the entry fee, simply press "Click to join" and CS:GO will start up automatically.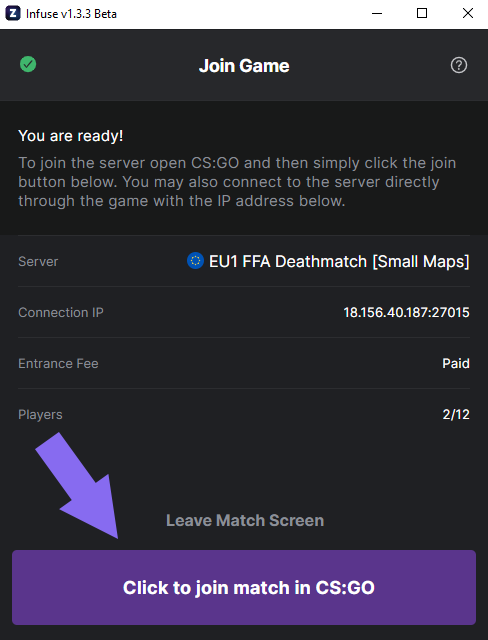 There's an 8 minute warmup period before each match begins, to allow all players to join.

How are you actually winning Bitcoin?
It depends on the game mode.

Tournament mode (deathmatch): Your score in percentage (%) also represents the percentage of Bitcoin you've won from the pot – the total of the entrance fees paid by all players.

Survival mode: Here you win Bitcoin from the specific player you kill – not from the pot itself. The higher the entrance fee for joining the survival mode, the more Bitcoin you'll earn per kill. If you're out of Bitcoin, you're out of the game.
When your match is finished, press "Withdraw Now" to get your Bitcoin out of Infuse and into your ZEBEDEE app or press "Find Next Match" to use your balance for your next match.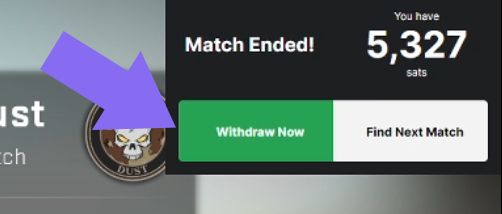 When withdrawing, simply scan the QR code with your ZEBEDEE app (with the Scan function shown a few steps above) to transfer the sats back to your app.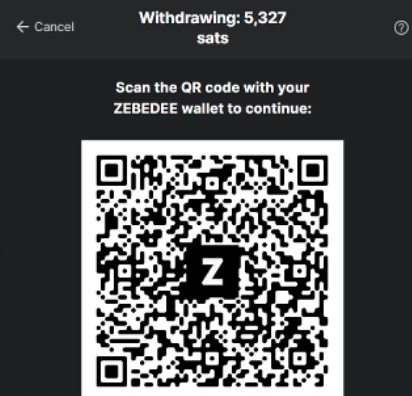 That's it! Enjoy playing CS:GO for Bitcoin and join us on Discord if you have any questions (or need some sats to get started).