How do I convert sats into real money?
How do I convert sats into real money?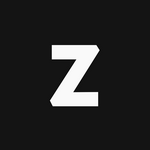 Updated by ZEBEDEE
If you want to convert sats to a fiat currency like USD or EUR, you need to withdraw the sats from your ZBD Wallet to a crypto-to-fiat exchange. We're working on an implementation with Bitstamp that will let you do that quickly and easily. You can already connect your ZEBEDEE account with Bitstamp to top up your ZBD Wallet with funds from the crypto exchange. The functionality to withdraw your winnings is our focus for the next update.
Keep in mind that sats are real money
Over 15,000 major businesses worldwide already accept Bitcoin as a payment method, with more coming on board all the time. For example, you can already use the sats you've earned in-game to pay Microsoft, AT&T or even order dinner at Burger King, KFC or Subway, to name a few.