How do I get sats to start playing?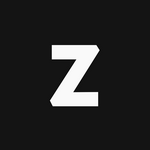 Updated by ZEBEDEE
How do I get sats to start playing?
If you need some sats to start playing Bitcoin games, we've got you covered.
* Only applies for new Bitstamp customers who start trading at Bitstamp.
Top up from another wallet
You can also transfer Bitcoin from another wallet to your ZBD Wallet. The easiest way to do this is to log in to ZEBEDEE with your Bitstamp account and use the ZBD Wallet's quick and simple "top-up" function.
Open your ZBD Wallet
Choose "Log in with Bitstamp"
Once you're in, go to setting by tapping the person icon in the top right corner
Select "Bitstamp"
Choose an amount and confirm
Is this the first time you're logging in with Bitstamp?
If you're using the same email address for both accounts, the accounts will automatically be merged. If you've got different emails, don't worry: Just log in with Bitstamp, set your Gamertag and transfer all your sats to it from your old account, free of charge.
Bitcoin Lightning Wallet for gamers - instantly move BTC from Bitstamp to ZEBEDEE